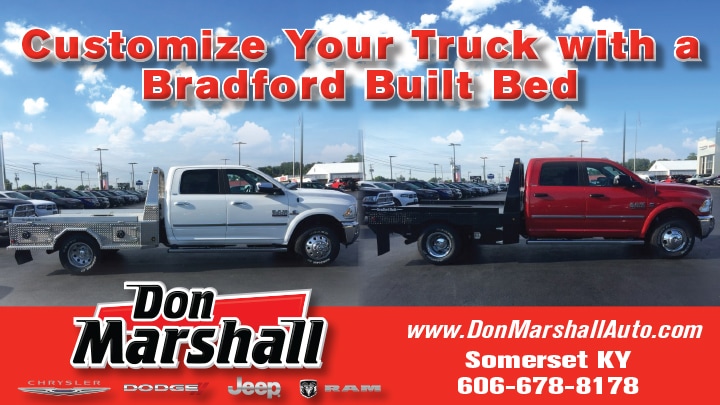 More info coming soon!
Don Marshall Chrysler Center is an official Bradford Built Bed dealer! We always keep 30+ Bradford Built Beds in several different variations in stock and usually can often offer same day or next day install.   So whether you purchase your next truck from us and need it equipped with a new Aluminum Bed or a Steel Bed or just need a bed for your current truck we are your one stop shop!  So simply fill out this form or call us today for your quote! 1-800-249-7253 and ask for Tim Brooks or any of our qualified and knowledgeable Parts consultants! 
Take a second to watch the video below and see how we customized a Ram 5500 with one of our Aluminum Bradford Built Beds!